Lakadong Turmeric Powder 150g
What is Lakadong Turmeric Powder?
Lakadong Turmeric is a special variety of turmeric from a place called 'Lakadong', in Jaintia Hills, Meghalaya. It is known for its medicinal qualities, as the Curcumin content in it is between 7 to 12.32% (last tested in 2020), which is one of the highest, as against 2 to 3% in most varieties of turmeric.
A Brief History Behind the Name Lakadong Turmeric
Long before Lakadong turmeric got its name, the golden-yellow spice used to be known as 'Shangpung Turmeric'. Shangpung was among the most developed village and was a market hub. Farmers from different villages come to this market to sell their produces and they brought their turmeric along to be grounded, packed and dispatched there. Hence, the name 'Shangpung Turmeric'. Then eventually, farmers of Lakadong village realized the importance of the spice and started growing them in their gardens and everywhere in the village making it popularly known as Lakadong chyrmit (turmeric).
What is Curcumin?
Well, Curcumin is a component that is present in all the different types of turmeric and it is the special essence which gives turmeric its bright yellow colour along with its incredible medicinal properties. Curcumin content determines the value of turmeric. So, the higher the curcumin level the higher is its value.
What Is the Shelf-life of Lakadong Turmeric?
Our Lakadong turmeric can last for twelve months if it is properly stored. The powder does not get spoilt, but it will start to lose its potency with time and will not flavour or show its benefits as intended.
How to Store Lakadong Turmeric?
Here are a few simple steps to follow in order to keep your Lakadong Turmeric fresh for a longer duration.
Store the turmeric in an airtight container and remember to close the lid of the container tightly as soon as you finish using it.
Before storing the spice in airtight containers, make sure the turmeric, as well as the bottle, is thoroughly dried because the presence of moisture will cause the turmeric powder to develop moulds.
Coloured bottles are a better option to store the turmeric as it protects it from direct sunlight. If you are using clear bottles, remember to store it in closed cabinets or wall racks which do not receive direct sunlight.
Store it away from stoves, ovens, windows and do not keep it on the top of a refrigerator because the heat emitted from them causes the spice to lose its strength.
Avoid storing it in plastic containers for a long time as this may absorb the smell. of the plastic which is not very healthy.
Ing Makhir Fit Tea 100g
What is Ing Makhir Fit Tea?
Are you looking for ways to slim down and burn those flabby belly fats the natural way? With a healthy diet paired with our Ing Makhir Fit tea, now you can!
What Are the Ingredients in Ing Makhir Fit Tea?
Ing Makhir- Zingiber rubens is one of the varieties of Ginger. It is a common spice used by the locals of Meghalaya due to its potent medicinal values.
It is locally known as "Sying Makhir" in Khasi and "Iching" in Garo.
Belonging to the same family as Ginger, it also contains an active component known as "gingerol" as well as some other vitamins, minerals, and essential oils in it.
Ing Makhir is a highly valued variety of ginger plant sold in the local markets for its strong medicinal properties as compared to the common ginger root. Ing Makhir contains zingiberene an essential oil which contributes to the strong distinct smell of the root.
The rhizome is rich in properties like antioxidant, antibacterial, antiviral, anti-inflammatory, anti-nausea, and many other more. It also helps improve digestion, relieves congestion and cold, relieve pain, removes bad breath, etc.
Lemongrass- Scientifically known as Cymbopogan citratus. It is also known as barbed wire grass, silky heads, cochin grass, Malabar grass. Lemongrass is an aromatic plant that yields aromatic oils. Its name is derived from the lemon-like odour shoots.
Due to its ability to reduce fever, it is also known as "fever grass". It is one of the herbs to travel along the spice route from Asia to Europe. Lemongrass oil is known as Cochin oil since 90% of it is shipped from Cochin port.
Szechuan pepper- Szechuan pepper is a spicy external covering of berries belonging to the prickly-ash tree scientifically known as Zanthoxylum khasianum.
In our local language Khasi, it is called Jaiur that is used as a culinary ingredient. These peppercorns have a sharp, tingling yet flavorful taste and is one the ingredients of the very famous 'five spice' powder used by the Chinese.
Despite the name Szechuan pepper, it does not really relate to the common black pepper instead they are totally different. Szechuan peppers are neither hot like chilli peppers nor pungent like black pepper instead it has an extremely unique aroma and flavour which is slightly lemony and creates a tingling numbness in the mouth.
Green Tea- Tea is considered as one of the most popular beverages all over the world. It is manufactured in four basic forms such as green tea, white tea, oolong tea and black tea. It is an important beverage for the Chinese, Japanese and Koreans.
Green tea accounts for 20% of tea consumption worldwide. It is nature's treasure to mankind. There is hardly any other beverage that has many health benefits as green tea. The Chinese have known about its beneficial properties since ancient times and they have been using it to treat almost everything from headaches to depression.
Green tea from Meghalaya is handpicked from the tea gardens that are grown at an elevation of over 6000 feet. The high altitude, the traditional method of cultivation, climate and soil allows the plant to bear more shoots as well as elevating its quality.
It has been used as a medicine from thousands of years from lowering blood pressure to preventing cancer. Green tea has more health benefits than black tea due to its processing. In black tea, its processing is in such a way that it allows fermentation whereas green tea processing avoids fermentation process which results in retaining maximum antioxidant and polyphenol content.
What Is the Shelf-life of Ing Makhir Fit Tea?
Our Ing Makir fit tea can last for twelve months if it is properly stored. The tea blend does not get spoilt, but it will start to lose its potency with time and will not flavour or show its benefits as intended when it exceeds the period of twelve months.
How to Store Ing Makhir Fit Tea?
Here are a few simple steps to follow in order to keep your Ing Makhir fit tea fresh for a longer duration.
Store it away from direct sunlight, stoves, ovens, and do not keep it on the top of a refrigerator because the heat emitted from them causes the blend to lose its flavour and strength.
For better taste and freshness, empty the Ing Makhir Fit Tea in an airtight opaque container and store it in a dark cabinet.
Lakadong Ker 80g
What is Lakadong Ker?
Ker (pronounced as Care) is a word denoted from the Khasi language which means "Protect". Hence, Lakadong Ker will protect your body from all unwanted bodily ailments. It is the first blend that was created using our famous Lakadong turmeric with the purpose of it being golden milk from Meghalaya.
What Are the Ingredients in Lakadong Ker?
This blend is a combination of amazing ingredients that are directly and traditionally sourced from our farmers. It consists of our very own Lakadong turmeric, Ginger, Cinnamon, Black cardamom, and Black pepper.
Lakadong Turmeric- Lakadong Turmeric is a special variety of turmeric from a place called 'Lakadong', in Jaintia Hills, Meghalaya. It is known for its medicinal qualities as the Curcumin content in it is between 7 to 12.32% (last tested in 2020), which is one of the highest, as against 2 to 3% in most varieties of turmeric. Curcumin in it is responsible for its bright yellowish-orange colour along with its incredible medicinal properties. This component also determines its value. So, the higher the curcumin level the higher the value.
Ginger- Ginger is one of the healthiest spices in the world. Renowned for its taste elevating properties and is a must-have in Asian cooking. It is loaded with essential nutrients and bioactive components that have powerful benefits for the body. People have been using ginger for cooking as well as medicines since ancient times. Unique fragrance and flavour of this spice come from its natural oils, gingerol. Gingerol is the main bioactive compound that is responsible for many of its medicinal properties. It provides powerful anti-inflammatory and antioxidant effects and is a popular home remedy for nausea, stomach disorders and various other health issues.
Cinnamon- It is a very versatile spice and is well-known for its uses in sweet and savoury foods. It has a sweet woody fragrance which is used in every Indian household. It has a high content of essential oil known as cinnamaldehyde which contributes to its antimicrobial, antifungal and antiviral properties. Another component, eugenol is responsible for its antiseptic and pain killer effects.
Black Cardamom- It is the bigger version of the green cardamoms and is commonly known as Badi elaichi or Kali elaichi. Because of its distinct smoky aroma and flavour, black cardamom is often used as a substitute for green cardamoms. The pods have a slightly minty aroma due to its volatile content and are often used as a mouth freshener. Every Indian household uses this spice to flavour biryanis and other Indian cuisines. Along with flavour, it has also been traditionally utilized to treat various ailments.
Black pepper- Known as the king of spice as it is widely loved and extensively used by people all over the world. Black pepper's signature aroma emanates from the berries of the tropical Piper nigrum vine, one among the thousand species of the Piperaceae family. Black pepper is more than just a kitchen staple but is used medicinally in ancient medicines. It has active component piperine which does all the magic! It is responsible for all the health benefits that it provides and is also an essential component that enhances curcumin absorption and activates it up to 2,000%. It works by supporting the gastrointestinal tract and the immune system.
Long pepper- Piper longum is a popular spice of Meghalaya. It is known as "Pippali" in Sanskrit and in our local language khasi, it is known as "Sohmarit khlaw". It is referred to as long pepper as the fruits are long and slender and look a little like dried green chillies as the spikes on its surface looks like a rough-skinned version of chilli peppers. This product is not only a native of Meghalaya, but it is also a solid insurance policy for the farmers of Meghalaya.
Our Long pepper is sourced directly from Pynursla, Meghalaya and it has a bitter, spicy, and warming taste which is perhaps due to the presence of volatile content such as piplatine, piperlonguminine, piperine and other unique chemical components. These phytoconstituents are responsible for producing distinctive aroma, flavour, and health benefits.
Note: The blend can form a slimy or sticky texture when it is mixed with a liquid.
What Is the Shelf-life of Lakadong Ker?
Our Lakadong Ker can last for twelve months if it is properly stored. The powder does not get spoilt, but it will start to lose its potency with time and will not flavour or show its benefits as intended when it exceeds the period of twelve months.
How to Store Lakadong Ker?
To keep your Lakadong Ker fresh for a longer duration, store it away from direct sunlight, stoves, ovens, and do not keep it on the top of a refrigerator because the heat emitted from them causes the blend to lose its flavour and strength.
Why Does Lakadong Ker Form a Slimy/Sticky Texture?
All our products have minimally processed ingredients. They are processed in-house to maintain their purity and quality. The fibrous nature of these ingredients such as turmeric, ginger, cardamom, cinnamon is the reason behind the sticky texture of the blend. Consumption of this slimy/sticky blend is absolutely fine.
Flavour
Lakadong Turmeric
Used for generations for multiple medicinal purposes, high curcumin Lakadong turmeric is bright yellowish-orange in colour, fresh with strong earthy and subtly flavour filled with a pleasant fruity aroma that makes it one of the finest turmerics in the world and health watchers' favourite.
Ing Makhir Fit Tea
Ing makhir fit tea is a natural solution to help you stay fit and healthy. Not only does the tea have its benefit, but the Ing Makhir itself has different properties that will benefit the people with medicinal value and in the kitchen as well. Nothing is as effective to beat cold and flu as piping hot and delicious Ing Makhir tea. Ing Makhir is fresh ginger which has a very pungent taste and hot flavour thanks to the substance called gingerol present in it. Rich in vitamin C and magnesium ginger gives many benefits. The ingredients in this tea give it a soothing effect and have a pungent taste with a lemony flavour that will keep you energized and at the same time curb your appetite.
Lakadong Ker
Our Lakadong Ker has been created as it dawned on us that people love to drink golden milk often made of turmeric. Therefore, our Lakadong Ker was formulated with the purpose of it being golden milk made with the famous Lakadong turmeric from the terrain of Meghalaya.
It has a strong flavour with a hint of pungency from the ginger. Perfect golden milk that is a must-have in every household. This blend will transform your simple milk into a beautiful yet extremely beneficial health drink that has strong flavours and the feeling that accompanies with it is exceptionally satisfying.
The bright and beautiful yellow powder is loaded with the goodness of natural ingredients that makes your milk rich and appealing. You will be delighted by the pleasant and flavoursome aroma it produces once you open the container and the aroma sizzles in the air and lingers in the mouth.
A perfect natural golden milk that can be enjoyed all the year-round and is a perfect drink to relish before a goodnight sleep.
Over the years, we have developed good relationships with ethical farmers who provide us with pure and great quality products. Our team travels to the most isolated and remote villages to source the best products.
Uses
Golden milk: Infuse turmeric in boiling milk along with other spices like cinnamon, black pepper to extract the goodness of curcumin in the turmeric. Black pepper helps the body to absorb curcumin better.
Golden honey: Turmeric is used to avoid certain sicknesses like the flu and cold. Mix turmeric powder and raw honey for a perfect Golden Honey remedy.
Heal bruises: If you have a black eye, bruises or swelling apply a very basic turmeric paste to your eye. Notice a big difference within an hour, especially a reduction in the swelling.
Create your own Turmeric Tea for healthy tea: Add 1tsp of Turmeric powder, ¼ tsp of Black pepper powder to a cup of boiling water. 1 tsp of virgin coconut oil, 3 slices of raw ginger and cinnamon for flavour. Stir them together and enjoy your cup of turmeric tea.
Turmeric cake: If you love baking, you should try baking turmeric cake. It is a simple and delicious cake to bake especially if you are a vegan. You should try this out and surprise yourself. Make turmeric leaf cakes by steaming rice with grated coconut, rice and jaggery wrapped in turmeric leaves.
Face mask: Use organic turmeric paste to fight pimples and breakouts. Regular use can also clear acne, scars, and inflammation. It is a great exfoliator and gives a youthful glow to the skin.
Soaps and shampoos: Turmeric soap can be interesting to make. You can add turmeric and other natural ingredients like calendula, coconut, lemongrass, amla and others. These are beneficial for the hair and cleanses your skin.
Toothpaste for teeth whitening: Stop looking for that branded product and head straight to the pantry and find an ingredient that whitens teeth naturally.
First aid for pets: Organic turmeric is useful to cure your pets of sickness. If you love your pets and they need medical attention for cuts or gastrointestinal disorder, feed them with this medicinal spice. It will cure your pet before you reach the vet.
Pests repellent: Turmeric is a favourite food for us, but ants and other pests hate it. They avoid totter around it. To repel pests, especially ants, simply sprinkle turmeric powder around the corner, or anywhere near the ant traces.
How to Use Zizira Ing Makhir Fit Tea Blend:
Fill kettle with water.
Heat it over a stove.
Place one teaspoon of the tea in any container/pot. Pour the hot water over the tea.
Cover the container/pot. Let the tea infuse (5-6 minutes)
Use tea strainer and pour it in a cup.
Enjoy sip by sip. 1 teaspoon of our Fit Tea can last up to 88 servings.
Note: Do not discard the tea blend after 1 use, add another cup of hot water and have it till the last drop of essence and goodness is drawn from the herbs.
Here Are Two Recipes That We Have Created Using Our Very Own Lakadong Ker
Lakadong Ker Golden Milk
Ingredients:
1 cup milk (regular milk, coconut, or almond milk)
1/4th teaspoon Lakadong Ker
1 teaspoon of honey for a sweet taste
Instructions:
Take 1/4th teaspoon of Lakadong Ker or even more if you prefer a stronger flavour.
Add it in a cup and if you like it sweet, you can add honey and mix it to form a smooth paste.
Pour 250ml of warm milk over it and stir well.
Enjoy it warm at any time of the day.
Lakadong Ker Golden Milkshake
Ingredients:
1 cup of milk (regular milk, coconut, or almond milk)
1 tablespoon of cream
½ teaspoon of vanilla extract
1 cup of water
2 teaspoon Lakadong Ker
1 teaspoon of honey
A few ice cubes
Instructions:
Pour a cup of milk and water into a blender
Add Lakadong Latte to it
Follow with a tablespoon of cream and some vanilla extract
Add some ice cubes to it along with a teaspoon of honey
Blend it up for a few minutes
Pour the milkshake in a glass
Enjoy it cold. Perfect for the summers.
Zizira's Assurance
These are a few ways of how Zizira ensures the purity of all products:
Responsible Sourcing:
We term it responsible because we work directly with the farmers who are well aware of pure Lakadong Turmeric and this is where we emphasize purity and quality. And we are responsible for only working with farmers who practice sustainable farming methods.
Knowing where the ingredients come from:
Zizira deeply cares about where every ingredient comes from. Over the years, the Zizira team has been able to build relationships with the ethical farmers and beekeepers of Meghalaya and Zizira gives importance to providing pure and safe products to customers like you.
Evaluation of ingredients:
To provide you with the best products, Zizira selects the absolute best quality ingredients. The Zizira team as well as farmer partners share the same mission of prioritizing the long-term health of the land. The land is free from all unwanted artificial additives such as pesticides, chemical fertilizers, and insecticides resulting in safe and pure ingredients.
In-house Processing:
All of Zizira's Products are Processed in-house in locations across Northeast India under the direct responsibility of Zizira
Product safety:
In the processing of food, several hazards can creep in. Zizira does not take chances with any kind of hazard – physical, chemical, or biological. Zizira takes every precaution to control them at every critical point in our food processing facilities. That is done with every new harvest of each and every ingredient that is used.
Credible, Safe, and Wholesome:
Zizira follows a similar process for all products. Credible, high standard quality maintenance without excuses. Zizira chooses whom to work with, partner with, to serve you in a way that makes a difference. Zizira's continued effort and diligent work will contribute to your health, as well as to the prosperity of the farmers as they revive and regenerate traditional farming practices.
Payment & Security
Your payment information is processed securely. We do not store credit card details nor have access to your credit card information.
Customer Reviews
Write a Review
Ask a Question
Filter Reviews:
products
Turmeric
milk
quality
taste
NATURAL PRODUCT
situation
GOOD
everything
Fit Tea
17 Aug 2021
Harshad C.

India
IMMUNITY & NATURAL PRODUCT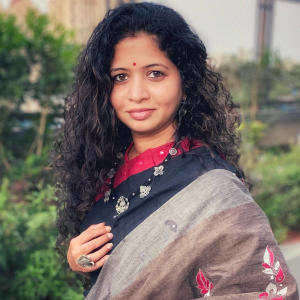 GG
11 Jun 2021
Geetanjali G.

India
Natural product no adulteration
07 May 2021
Lalitha R.

India
Excellent
Pure products .
05 Mar 2021
Ramesh S.

India
05 Mar 2021
Prashanth S.

India
good quality turmeric and other products
24 Feb 2021
Sanjeev M.

India
superb combo
Excellent products
19 Feb 2021
Himangshu s.

India
Goodness of nature
its good in taste ....
22 Nov 2020
Debadatta S.

India
Nice product
Very good in taste and also for health